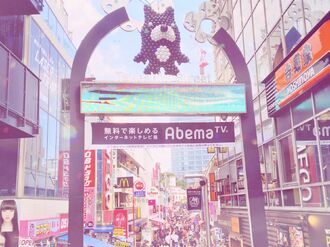 Harajuku (原宿) is an area of Tokyo, Japan surrounding Harajuku Station. Harajuku is located in Tokyo's Shibuya Ward and is primarily in Jingumae, but the edge may reach into Sendagaya as well. The area has a worldwide reputation as, along with Shibuya, one of the centers of japanese youth fashion and culture. Tourists from all over the world come to Harajuku to view the japanese teens who congregate in the area to shop, eat, and hang out. The japanese youth around Harajuku often wear extreme clothing styles influenced by cosplay, punk, gothic, lolita, hip hop, and other international and japanese subcultures.
Location
Harajuku is located in the Shibuya-ku ward of Tokyo. There is no official border for the Harajuku area, which borders Omotesando and Aoyama to the east, Shibuya to the south-east and Sendagaya to the north.
Harajuku Sightseeing Spots
Harajuku Bridge, famous as a weekend hangout spot for japanese cosplay and lolita fashion fans is just west of the Omotosendo Exit of Harajuku Station, directly outside of the entrance to Meiji Shrine.
Meiji Jingu Shrine is located just to the west of Harajuku Station.
Yoyogi Park is located to the west of Harajuku Station. The entrance is just past Meiji Shrine along Omotesando Dori.
Yoyogi National Stadium is located just across the street from the main entrance to Yoyogi Park.
Shopping
Harajuku is famous for the large number of shops catering to japanese youth fashion subcultures. The most famous shopping area in Harajuku is probably Takeshita Dori, just outside of Harajuku Station. Other well known shopping streets in Harajuku include Cat Street, Harajuku Street, Omotesando Dori, Meiji Dori, and Killer Street. The LaForet mall located on Meiji Dori just to the north of its intersection with Omotesando Dori is famous for its collection of hip clothing shops.
Access
The easiest way to access Harajuku is from the Takeshita Exit of Harajuku Station on the JR Yamanote Line. When you step out of the exit, you are facing directly down Takeshita Dori. You can also access Harajuku easily from Meiji-jingu-mae Station on the Chiyoda Line next to the Omotesando Exit of Harajuku Station. From Omotesando, you can access Harajuku from Omotesando Station.